CAT | Lifestyle
I read a lot about entrepreneurship, success, self growth, etc. and one of the common advice I keep seeing over and over is: get out of your comfort zone regularly. Every time I read it, I nod. But I do nothing about it.
The reason is, obviously, getting out of your comfort can be scary and is definitely uncomfortable (surprising, I know).
Still, looking back I can see how some of the moments in my life where I've stepped out of my comfort zone have stuck in my memory, either because I've been proud of myself, grown in some aspect of my personality, or just plain simple, had an amazing time. Some of these moments include going on my first trip (other than with school) with five other people I had never met, pitching a project, doing some prepared public speaking or hitting on a girl I thought was way out of my league.
If I feel so great about all these moments, why don't I do it more often? Again, it's scary. Every one of those moments was preceded by fear, and not precisely in small amounts. It could be irrational or not (most fear is), but that doesn't matter. It matters that it was there, I went through it and achieved something important for me.
I constantly think of things I would like to do, because they could bring great things into my life or because they would help me grow in some form, and time and time again I put them on the "someday" box. Not because I don't have the time now, but because it would mean getting out of my comfort zone. No more.
Starting next week, I've decided to do a least one thing a week that gets me out of my comfort zone, and I'll be blogging about each of those things. Call it a challenge, if you wish. I already have a few very different things in mind, from public speaking to cooking to trying to get coffee meetings with potentially interesting people, but let's not get ahead of ourselves.
I think one thing a week is very doable (as opposed to my first initial idea of once a day), and I can always increase that number if I stop finding it challenging (I doubt it). I hope this new habit will allow me to grow in different aspects of my life that I want to improve, as well as learn different things and meet new interesting people. I know it's gonna be scary. And most of the time, I'll find excuses not to do it. But I'm looking forward to all of it.
No tags
Tim Ferriss is one of the very few people in this world that I look up to. After his announcement a while ago that a new edition of his world famous book The 4-Hour Workweek was going to be published, I realized I had a copy of the first edition sitting on my shelf and that, while I knew what the book was all about, I had never read it. I ordered the new one and decided I would read it this time. As I've said before, I often meet people who've travelled a lot and have also lived in other countries, even very different in many ways to their own. I always say the same thing when I hear their story: I'm so jealous, I'm gonna do that one day. You know, when the time is right.
I'm not a big fan of reading, I must say. Most of the time books just bore me to death. Tim's had a slightly different effect on me. The day the book arrived I started reading it, and just couldn't stop.
The Timing Is Never Right

I once asked my mom how she decided when to have her first child, little ol' me. The answer was simple: "It was something we wanted, and we decided there was no point in putting it off. The timing is never right to have a baby." And so it is.

For all of the most important things, the timing always sucks. Waiting for a good time to quit your job? The stars will never align and the traffic lights of life will never all be green at the same time. The universe doesn't conspire against you, but it doesn't go out of its way to line up all the pins either. Conditions are never perfect. "Someday" is a desease that will take your dreams to the grave with you. Pros and con lists are just as bad. If it's important to you and you want do it "eventually", just do it and correct course along the way.

—TIM FERRISS, The 4-Hour Workweek, Expanded and Updated
After reading that, it struck me. The only thing that was putting me off from doing everything I ever wanted to was myself. Two weeks later, I'm quiting my job, selling or giving away everything I ever owned and moving to Southeast Asia for at least a year. First stop: Kuala Lumpur. I guess books can be life changing after all.
When I tell people, the most common reaction is "What the hell are you going to do in Asia? You have a life here!". Well, one's life is not anchored to any place. I'm gonna have a life there as well, it will just be different. How much different, I still don't know. That's what most people don't get, that someone can embrace (and definitely get excited by) uncertainty instead of avoiding it. People who have lived somewhere else besides their own country have a different reaction, though. They say I'm gonna love the experience and that it's gonna change me in ways I can't even imagine. I'm sure it will, and I'm looking forward to it.
No tags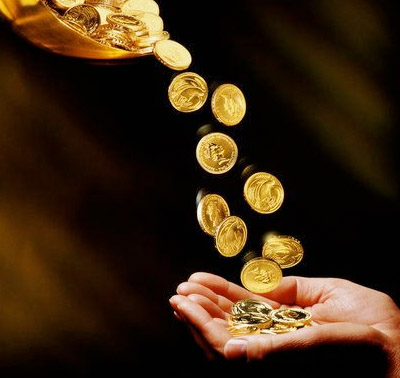 Most people get paid based on the time they spend working. So for many of them, earning more money means working longer hours, and sometimes that situation gets to the point of not having enough time to enjoy the money they worked so hard to earn. It's kind of ironic when you think of it. I've long known I want to have enough money to live the way I want -spoiler alert: above what most people make- but I also don't want to end up spending most of my time working, specially for somebody else. The way I see it, that's the key to happiness: having enough money and time to do whatever you want. I'm sure you agree with me.
Now, if it was that easy, everyone would be enjoying such a situation, and that's not the case. And it's not like that because a traditional job, the way 99% of the people in the planet make their money, is not compatible with such a lifestyle. You have a low, base salary, decided by somebody else and you spend half of your time being awake there. You need more money? Work a few extra hours. Want to be promoted so your base salary is higher? Work longer and harder so your boss notices you. Now you get promoted and have a higher responsability position in the company, so you need to work more hours, maybe even work at home, to keep that position. I guess you can see how the whole thing is fucked up. Why so many people do it, then? For starters, society as a whole is structured in such a way that is really easy for people to follow the same path: school -> high school -> college -> job market. There's not a lot of information, unless you actively look for it, on alternative ways to make money. That changed a lot with the Internet. There's already loads of information about this topic, but I'll give my two cents.
A passive income source is a way to make money that doesn't need you to be actively working in order to earn profits. Money just flows every day into your bank account. That doesn't mean you don't have to work to get that money, just that the money you get is not proportional to how much time you spend working. There's always been some people enjoying the benefits of such a system, like book writers or musicians, but not many people have the skill set -or the talent- to do this kind of jobs. Then the Internet arrived. Now anyone with an understanding of how things work in the net can make some money off it just by following some easy steps. First off let me make things clear. I'm not talking about becoming a millionaire, but rather having a secondary, steady source of income, which can go from a few hundred to a few thousand dollars a month, depending on the market and the execution.
As an example I'm gonna talk about JuegosIndie.net, a blog about indie and casual games I started a couple of years ago. Last month it made $1,500 in revenue, with me spending around 15 minutes every week. I could automatize it even more to the point that it runs itself, but I would need to invest some more time into it, and 15 minutes a week doesn't really bother me.
How I ended up earning $1,500 a month with a blog?
Choose a topic with a big enough market (in this case, downloadable and online games). It doesn't have to be huge (like mainstream console games), but it has to be big enough so that a lot of people look for related things using Internet search engines (Google, Yahoo, etc.).
Do not enter a market with a lot of competition. In my case, there's a few huge game download portals out there, but when it comes to blogs there's not that much, specially in Spanish. I would say mine is the one with the most traffic in that language.
Write original content often. I don't do this lately (although I'm thinking about hiring someone (paying around 10 euros per post) to do it, but it's key to a blog's organic growth (visits from search engines). Most of the posts in my blog lately are content gathered from other sources (not written by me), and Google notices that and pretty much ignores those pages. On the other hand, original and relevant content can bring you traffic forever. Taking a look at the blog's statistics, the top 10 visited posts last month are all from 2008.
Learn about SEO and use it. Search Engine Optimization is kind of a fuzzy science. Basically, it's a set of practices you can use to make your website and content rank better in search engines. This is such a wide topic I won't say anything else about it, but if you're gonna build a business on the Internet, take the time to learn it, because it pays off. Over 90% of my traffic comes from Google.
Have several revenue sources when possible. Most blogs are based solely in advertising for their revenue, but in my case it's more like 1/3 advertising and 2/3 sale comissions (whenever buys a game downloaded from my site, I get a comission). That allowed the blog to keep making decent money even after the global AdSense "crash" that happened some months ago.
Don't get frustrated when you don't get what you expect in the beginning. This isn't a get rich quick method, but rather a pretty sustainable model. I reached $100 a month with JuegosIndie in the 6th month. Be constant and stay motivated despide the results. Working on something you love helps.
I'm not an expert on making money online but that's what worked for me, and considering it's pretty much common sense, I thought it might work for you too. If you happen to start (or have already) any kind of Internet business, I'd like to know more about it, wether by email or publicly through a comment in this post.
No tags
When it comes to understanding CouchSurfing, there's two types of people: those who get it right away, and those who make a weird face when you tell them what it's all about. «So you let strangers into your home?» What the second group doesn't realize is how richer your life can get if you interact with travellers from all around the world on a regular basis, usually on a very deep level. Lately I've been hosting very interesting people, but one of them made me think a lot.
She's a 25 year old Australian girl who's been travelling around South-East Asia for the last months, and ended up volunteering somewhere in Vietnam. Telling me all this crazy stories about how life is in those parts of the world has really made me want to just get on a plane with my backpack and leave everything behind for a while. I have a decent, regular income from one of my blogs, so I could live like a king in almost any country in Asia (South Korea, Japan and very few others excluded). I also have a friend living in Thailand now so it'd be great to hang out with him. Those are not issues.
But in doing so, I'd be, as the expressions says, burning my bridges. It would also mean making some people unhappy, like my roommate who just moved in (and whom I get along really well), who would definitely have to move out of the apartment (finding someone to pay that much for a room plus a +3.000 euros deposit is not an easy task), or the company I work for part time at the moment. Don't get me wrong, I definitely want to start my own company (that's my top priority right now), but the 3 years I've been working at Softonic I've been treated very well, and I've made some of my best friends there. It's not a coincidence it's the #1 Best Place to Work in Spain. More than enough for me to want to leave properly, which means finishing the project I've been working on for a year and that will launch soon. I will also lose my apartment, which I've come to love. I also invested a lot of money in furniture and appliances, but I guess I could sell those and get some of the money back.
When I stop to think about it more carefully, right now I'm very happy in Barcelona, and I don't feel it's the time to move anywhere else. I also have a routine, which helps me keep focused on what's important. All those paradises, lost cities and exotic cultures are always gonna be there, waiting for me. All in due time, Manuel.
No tags
As I've said before, my number one priority right now is starting my own business. Why? Well, for starters is something I truly love. I enjoy pretty much all the aspects of it, from planning to development, PR or marketing. OK, maybe not accounting, but you can always hire someone to do that for you. What I find most interesting of running your own (small) business is you don't do the same thing two consecutive days, you become a jack of all trades. I like that, it keeps you from getting stuck in monotony.
Being honest, I also love the possibility of earnings a lot of money. I'm a very ambitious person, and while I don't have dreams of having a ridiculous house or a fancy car (I don't think I'd ever buy one, as I don't like driving), my goal is getting to a point where money is no longer an issue for me. Where I could travel, go to restaurants, buy drinks for me and my friends or rent an apartment without even having to look at my bank account. I think that's pretty achievable in a year or two.
But all in all, what I'm looking forward the most when it comes to having my own business, is living THE lifestyle. For me, that means being able to travel all the time, live wherever I want, staying in a place a couple of days or a couple of months depending on how I like being there. And again, without having to worry about the financial details of doing such a thing. Working wouldn't be a problem, since I'd be running an online business, I could manage it from any place in the world where there's an Internet connection.
I don't really like the touristic way of travelling, and CouchSurfing would definitely help me get a better feel of all the places I'd go to. For all of those who don't know what that site is all about, basically people offer their couch to fellow travellers who want to crash there. What do they get in return? Meeting new people from all around the world, exchanging stories and the satisfaction of helping someone else. I've been hosting a lot of people lately in my flat  (this is my profile), even four people at a time, and it's a very gratifying experience. For me it's the ultimate way to travel: staying at the place of somone who knows the city very well, so they can tell you the best places to go, even those far from the touristic places, meeting really fascinating people, and as the cherry on top of the cake, you get all that for free.
Hopefully you'll be able to read here in the coming months (or years) how I achieve this lifestyle, so if it's the kind of thing you would like for yourself, you may even get to learn a thing or two from yours truly
No tags